99% of satisfied customers

Join hundreds of satisfied customers every month.

Up to 40% cheaper

Save tens of EUR by buying compatible parts.

Quality spare parts

We offer quality products from a proven manufacturer.

We guarantee the lowest price

You will always buy from us at the most advantageous and best price on the market.

We guarantee fast delivery

We usually deliver the ordered goods within 24 hours.
The package contains 2 pieces of filters:
Round washable multi-layer foam filter for Rowenta RO69xx and RO72xx XTREME Power Cyclonic vacuum cleaners. After washing, let the filter dry thoroughly, do not return it to the vacuum cleaner wet.
The output HEPA filter cleans the air coming out of the vacuum cleaner and removes even the finest particles of dust, allergens and bacteria. The filter is not washable, clean it only by gently tapping and sweeping away dirt.
For best results, the manufacturer recommends changing the filter at least every 6-12 months, depending on the intensity of use.
Filter dimensions:
Hepa filterwidth: 97 mm, length: 190 mm, height: 33 mm
Foam filter - roundwidth: 170 mm / 162 mm, height: 20 mm
Compatibility:
HEPA filter and foam filter for Rowenta RO69xx XTREME Power Cyclonic vacuum cleaners
X-Trem Power Cyclonic RO69xx series - RO6920EA, RO6921EA, RO6941EA, RO6951EA, RO6954EA, RO6962EA, RO6963EA, RO6971EA, RO6984EA, RO6993EA.
X-Trem Power Cyclonic RO72xx series - RO7223EA, RO7224EA, RO7234EA, RRO7244EA, O7262EA, RO7266EA, RO7283EA, RO7286EA
RO6920EA
RO6921EA
RO6941EA
RO6963EA
RO6984EA
RO7212EA
RO7212EA
RO7253EA
RO7260EA
RO7266EA
RO7280EA
RO7283EA
The filters are from a certified manufacturer of components for vacuum cleaners and are a full replacement for the original product.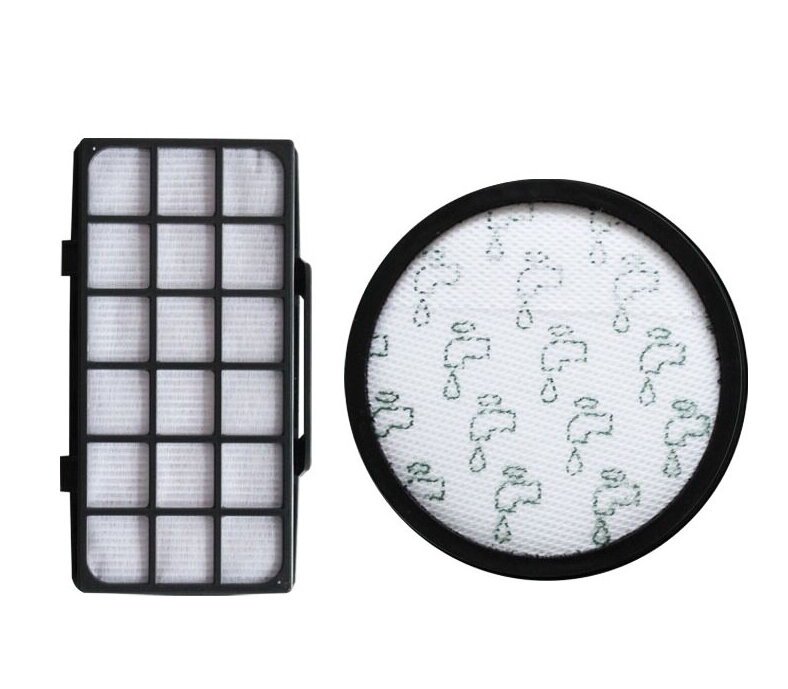 ROWENTA ZR006001 Set of filters