99% of satisfied customers

Join hundreds of satisfied customers every month.

Up to 40% cheaper

Save tens of EUR by buying compatible parts.

Quality spare parts

We offer quality products from a proven manufacturer.

We guarantee the lowest price

You will always buy from us at the most advantageous and best price on the market.

We guarantee fast delivery

We usually deliver the ordered goods within 24 hours.
Compatibility:
Xiaomi Roborock Xiaowa Lite C10
Xiaomi Roborock Xiaowa E20
Xiaomi Mi Robot
Xiaomi Roborock Sweep One S50/S55
Xiaomi Roborock S5 Max
Xiaomi Roborock S60/S65
Xiaomi Roborock S6 Pure
Xiaomi Roborock S6 MaxV
Xiaomi 1S SDJQR01RR
Xiaomi 1S SDJQR02RR
Xiaomi 1S SDJQR03RR
Xiaomi Roborock series e - e4/e5/e25/e35
Dimensions: 195 mm *35 mm
Package contents: 3 pcs
The practical rolling brush with extra fine bristles for the Xiaomi Mi Robot robotic vacuum cleaner uses a floating structure for deep cleaning of various types of floors. The side bearings are easily removable, the brush can be easily disassembled and cleaned. It captures dirt from surfaces in your home, whether from carpets or all types of floors. The main brush is not from the manufacturer Xiaomi, but from a certified manufacturer of components for robotic vacuum cleaners.
It is advisable to change the brush for effective vacuuming every 2-3 months, depending on the intensity of use.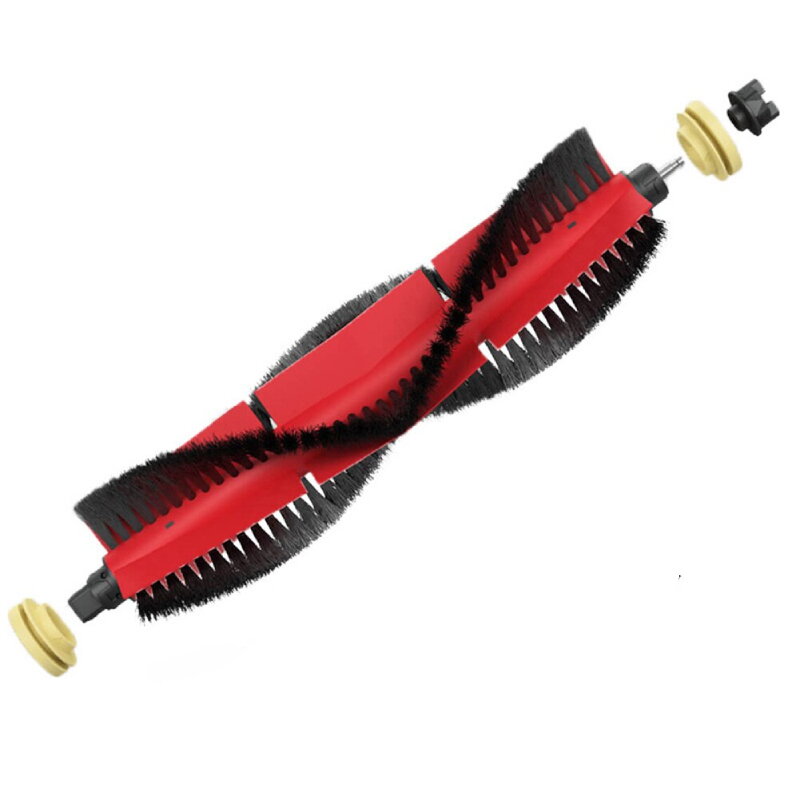 Xiaomi Mi Robot Main brush - Detachable rollers 3 pcs