99% of satisfied customers

Join hundreds of satisfied customers every month.

Up to 40% cheaper

Save tens of EUR by buying compatible parts.

High quality spare parts

We offer quality products from a proven manufacturer.

We guarantee the lowest price

You will always buy from us at the most advantageous and best price on the market.

We guarantee fast delivery

We usually deliver the ordered goods within 24 hours.
Compatibility:
Xiaomi Viomi V3 MAX
Model: RVCLM27B
Dimensions:130*40*08mm
Efficiency: E11/ Filtration efficiency 0.3pm>99.2%
Recommended replacement: 3 months
Contents of the package: 6 pcs filter + 6 pcs sponge
The replacement filter for Xiaomi Viomi V3 MAX robotic vacuum cleaners comes in a package that contains 6 filter pieces + 6 sponge pieces. The filter can capture even the smallest dust particles and prevents secondary pollution. For best results, the manufacturer recommends changing the filter at least every 3-6 months, depending on the intensity of use. The smart application My Home will help you check the state of wear. It is not recommended to wash and rinse the filter, it could cause serious damage to the vacuum cleaner. The replacement HEPA filters are not from the manufacturer Xiaomi, but from a certified manufacturer of components for robotic vacuum cleaners.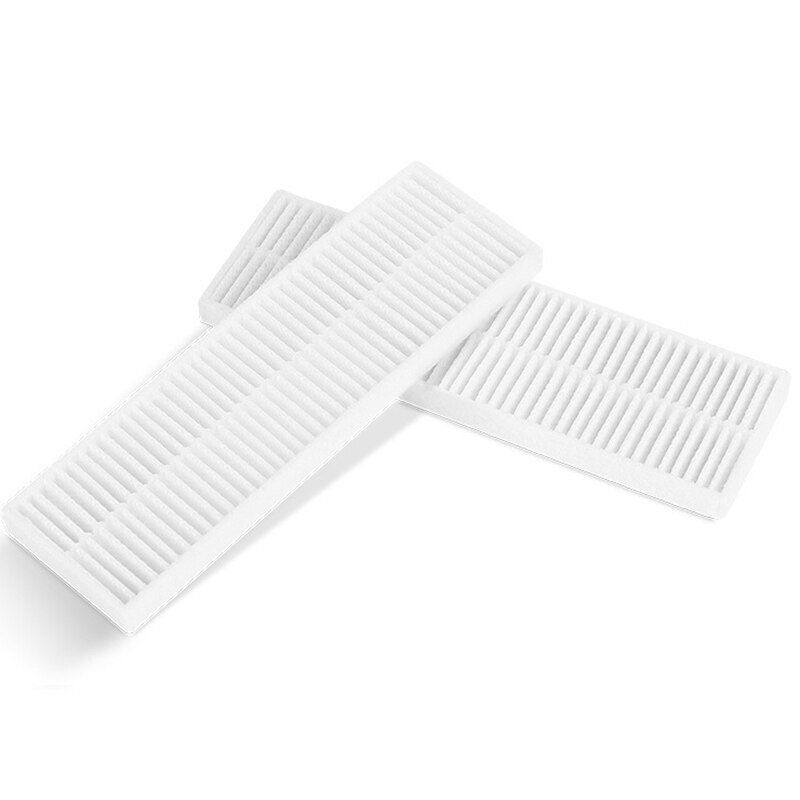 Xiaomi Viomi V3 MAX Filter 6 pcs